STL. JAPAN
Click below for your interest !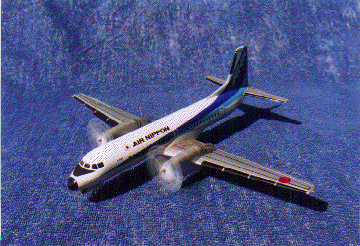 Is it really a scale model ? Its propellers are really working !! Great !!
It used be my dream, but now actually comes true !!



* Above photos were taken at JMC (JOYFUL MODELLERS' CONVENTION OF HASEGAWA) to have been held on Nov.21,22,'98 in Tokyo, Japan)

Click "SAKAE 21" for further detail.
[Mini geared motor with higher torque][Upgrading motor for slow flyer][SAKAE 21 mini motor]
E-mail
info@tokyo-hobbies.com